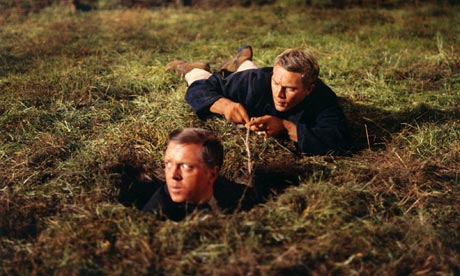 Governor John Kasich, whose Presidential Exploratory Committee was last seen "exploring" in a Newport, KY strip club, addressed reporters about stemming the tide of Pennsylvanians "sneaking." (his term) into Ohio.
Said Kasich, who refused to explain why he was suddenly wearing black, Rick Perry-like glasses for the first time in public: 
"I'd hate to call those immigrants "sneakers" because I think too highly of my Air Jordans, which I get directly from Nike and, of course, list as 'income' for those jack-booted thugs at the IRS.  Anyway, let's just say it's time for this Governor to get tough on our eastern border!"
He went on:
"Listen, state east of us, our border agents have found trails of empty chocolate 'Kiss' foil wrappers from Hershey, PA and Philly Cheesesteak bags from that city where those sandwiches are as addictive as crack.  Not the Liberty Bell crack, the other kind!"
"And immigrants, don't try using Lake Erie.  We have border Coast Guard cruisers all over the lake that will track you down even if you try to enter from Canada!"
Self-appointed border guards weren't waiting for the Governor's permission and were seen on Ohio's eastern border, manning gun turrets shipped overnight from GunTurretsRUs whose website advertises that "it will not be undersold on a 'A Gun Turret For Every Occasion'"!
<!­­­ UNDERDOGMEDIA EDGE EDGE_Trendeezy.com JavaScript ADCODE START­­­> <!­­­ UNDERDOGMEDIA EDGE EDGE_Trendeezy.com JavaScript ADCODE END­­­>